Veteran's Who Served In Our Industry: Meet Len Tyrrell, Executive Vice President of Edge Logistics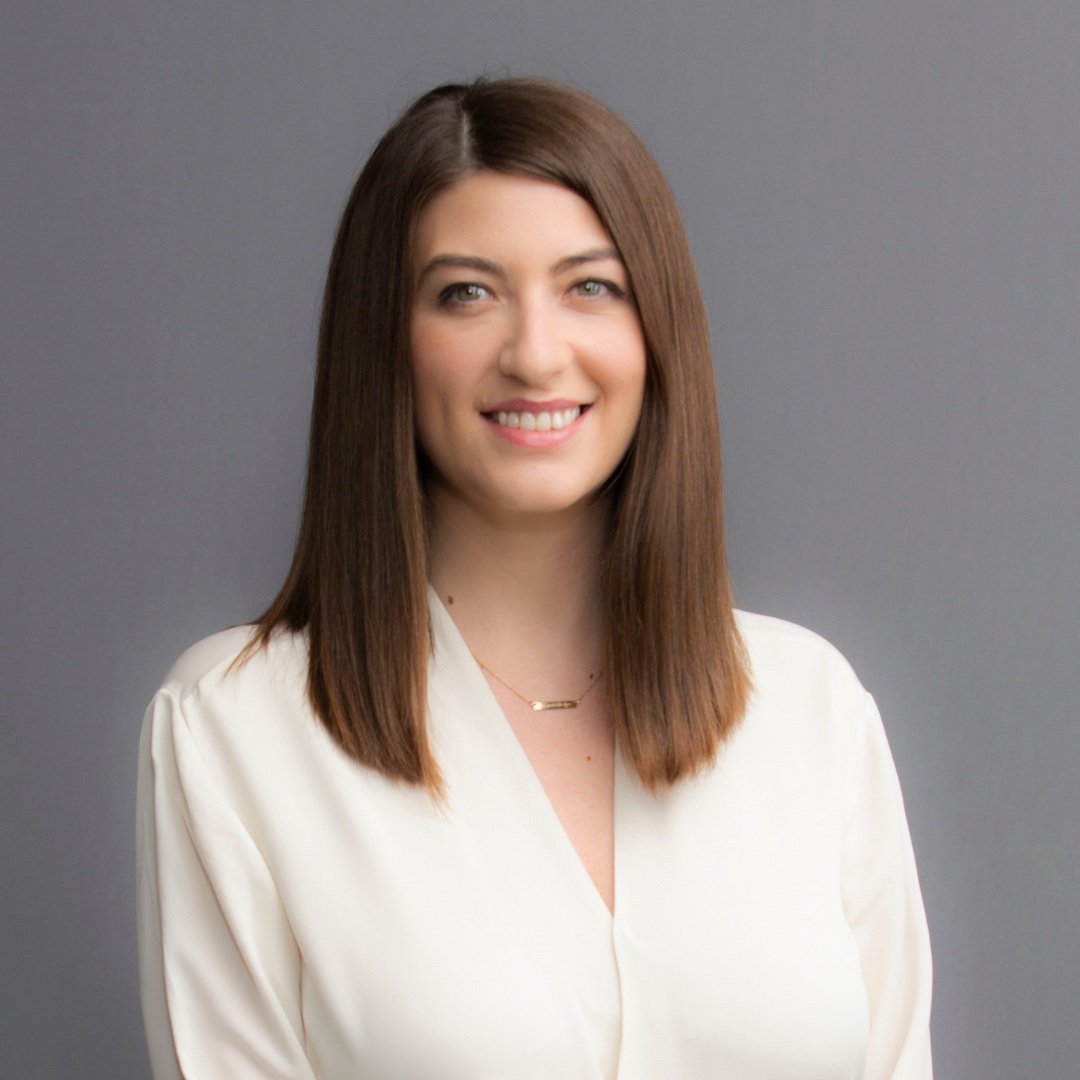 Pamela Nebiu
November 10, 2022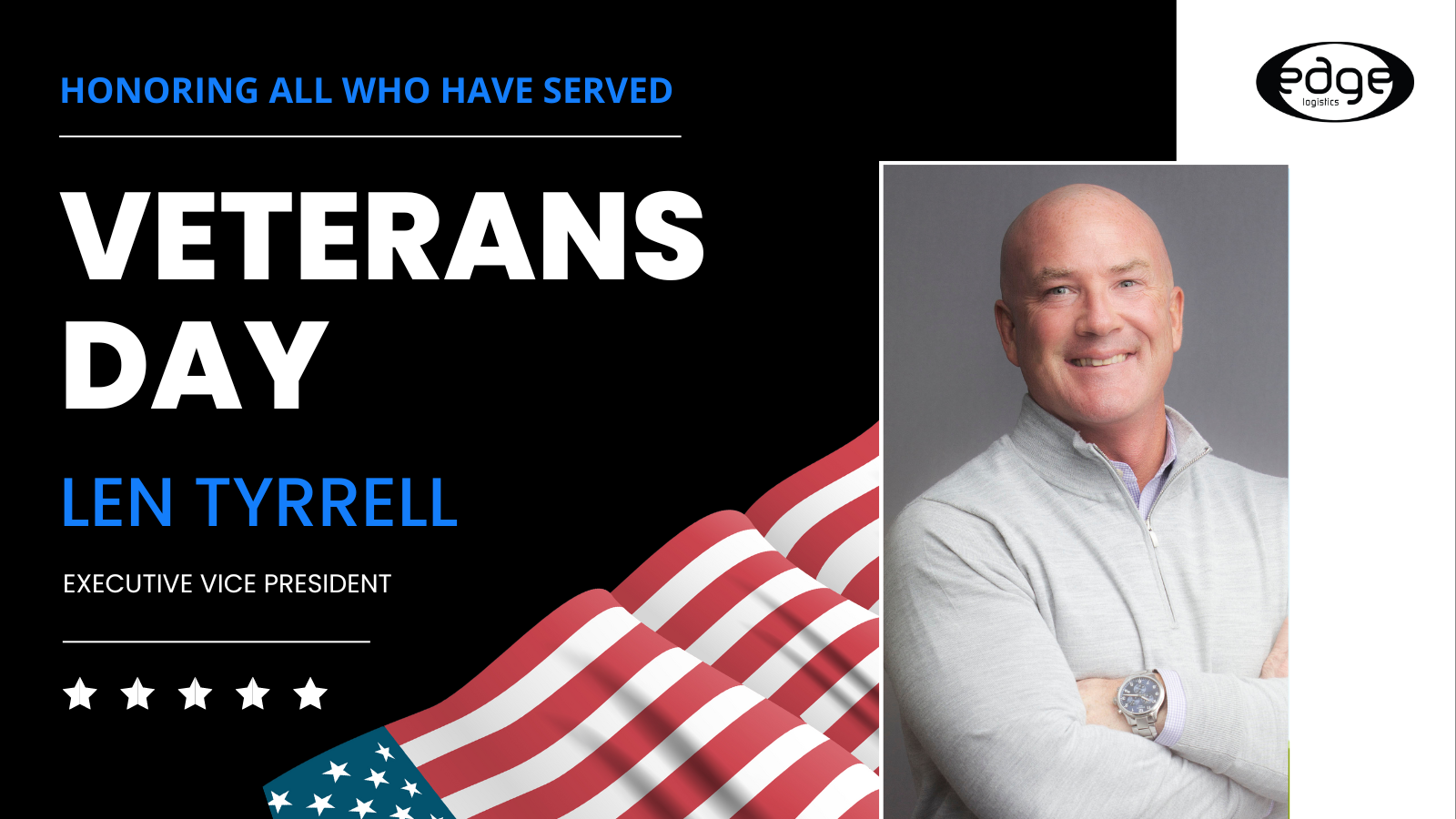 The military plays a big role in the beginning of the logistic and supply chain history. It wasn't until the World War II that the logistics and supply chain revolution occurred. On June 6, 1944, the largest logistics operation of modern times reached its decisive climax. Soon after military veterans returned home from enormous military efforts with expertise to create, organize, and manage complicated supply chains. It was these brave men and women that applied their skills to build businesses and grow the logistics and supply chain industry to what it is today.
Today and every day we salute our veterans—the hard-working, self-sacrificing men and women who have risked everything to serve our country. We owe them a debt of gratitude for the freedoms they've secured for us. Today, on Veteran's Day we especially honor one of our very own, Len Tyrrell, Executive Vice President of Edge Logistics who served in the world's finest navy, The United States Navy! We sat with Len to learn more about his time in the military and how he was introduced to the logistics and supply chain industry that has made him the successful supply chain professional that he is today. Earlier this year Len was recognized on Food Shippers of America's list of Top Food Chain Professional to Know for his 20+years experience in supply chain management and for leading a team to deploy initiatives that resulted in Edge Logistics being named the 2021 Raw Material Carrier of the Year by Niagara Bottling.
The Military Days
Len's military roots stem from the two most influential people in his life who also served, his father who served in the army and his Uncle Bill who served in the Marines. He describes his admiration for them in hopes that he would be half the man they were to him. It was their influence that inspired Len to join the Navy.
Len served in the Navy from December 1998-2004 in the Cryptologic Intelligence field. During his time in service he spent time in Pensacola, Florida, Virginia Beach, VA and Europe and countless places in the Persian Gulf. He is a proud veteran of both Operation Enduring Freedom & Operation Iraqi Freedom.
From Veteran to Logistics Professional
Len's journey in the logistics and supply chain industry started when a close friend introduced him to a start up brokerage in the suburbs of Chicago after his last deployment in 2004. He recalls his first day where he spent the day shadowing his friend. He was instantly hooked, he was enamored by the fast past environment and saw right away the future he could have in this industry. Shortly he worked as a carrier sales representative under the mentorship of Jon Provus, Co-Founder of Strive Logistics. He continued to grow through the years and wore many hats such as Carrier Sales Representative, Vice President of Sales and Operations and later to become Executive Vice President at Edge Logistics. Len describes his experience during his time at Visual Pak, one of the brokerages he worked,
"Visual Pak did not have a TMS system when I started. I remember our first load board was pieces of paper taped to a wall with the Origin, Destination & PO # on it that would move from booked to picked up to delivered. This job molded me into the person I am today because I had to do every job there was to become better in this industry."
He later adds,
"Hard work, no quit, beat everyone attitude! It's that simple." It was this can do approach that led to Len's success and the beginning of his career with Edge Logistics.
Joining Edge Logistics as Executive Vice President
During his brief time at XPO, after they acquired Covered, Len had the absolute pleasure of working with Edge Logistics COO, Jordan Lanyi. He describes this time. "In all my years in this industry I had never seen a harder working individual than Jordan, and someone I could trust. When my time was coming to a close at XPO, Jordan reached out and asked if I would be interested in coming to work at a new start-up he had co-founded in a trailer, along side a river in Brooklyn, NY that was Edge Logistics. Knowing Jordan's work ethic and business acumen I thought to myself, no chance this place fails. I went out to Brooklyn for the initial discussion with Jordan & Will, then had dinner with Will Kerr, Jordan Lanyi, & Greg Callegari in Austin, followed by an eventful weekend at the University of Notre Dame and I was in! It has been a privilege to be acquainted with these men. I am proud to be part of what they created." Since joining Edge, Len has been instrumental to the success of Edge and continues to inspire all of us all.
Future with Edge Logistics
Leveraging technological innovation, Edge employees work beyond the walls of an office and have a sense of pride in what we do. With our newest feature,
CAPACITY for Shippers
Edge provides access to more than 10,000 trained and vetted Edge carriers, making it possible for shippers to find spot truckload capacity in a matter of seconds.
With the additions of experts to the Edge Logistics team such as Kevin Green, CFO, Danni Kornfeld, VP of Carrier Sales, Mark Higley, VP of Customer Management and other veteran experts like
Dave Rozkuszka
, Senior VP of Transportation nothing is out of reach anymore for Edge Logistics. To conclude Len reflects, "Looking back to what it took to get here today and what we are now capable of doing in the future, I could not be more excited for the future of Edge." And we couldn't agree more!
From all of us at Edge Logistics,
Happy Veteran's Day Len!
About the Author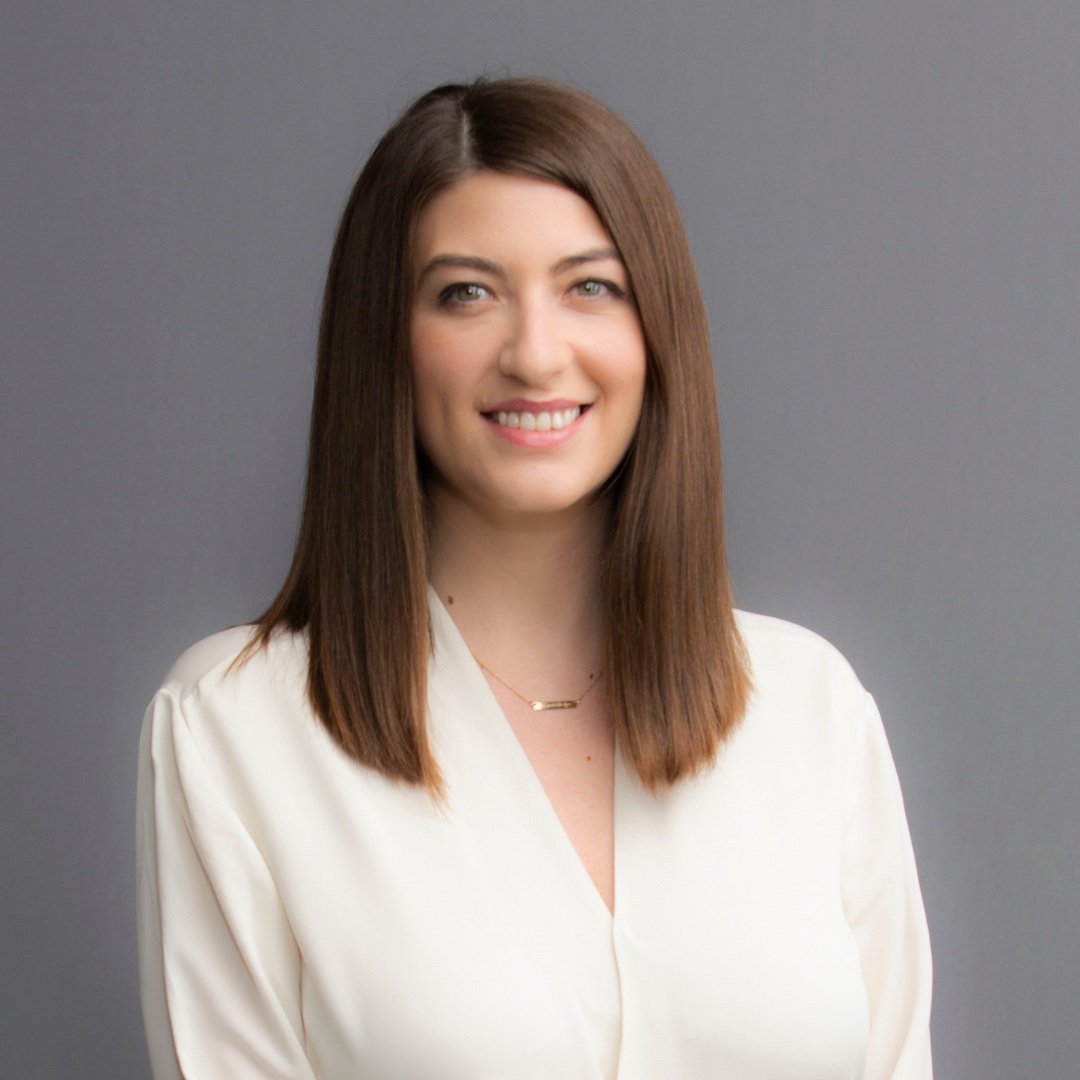 Pamela Nebiu
Pamela is the Senior Marketing Manager at Edge Logistics. She has a Bachelors of Arts from DePaul University in Public Relations and Advertising with a minor in Photography. Pamela is responsible for overseeing advertising, marketing, press, and social media related to Edge.