7 Reasons Why You Need Edge Logistics' New CAPACITY for Shippers Platform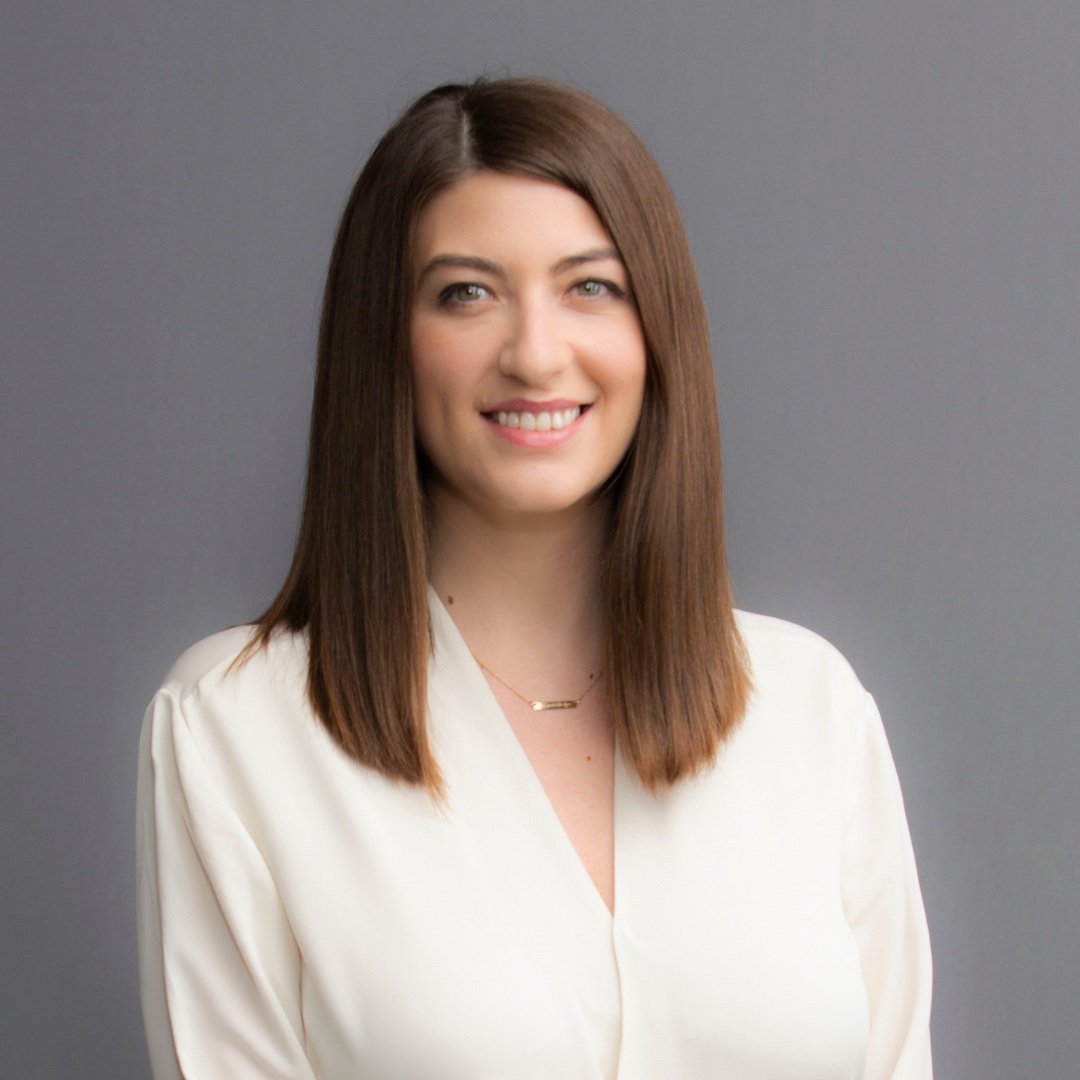 Pamela Nebiu
November 03, 2022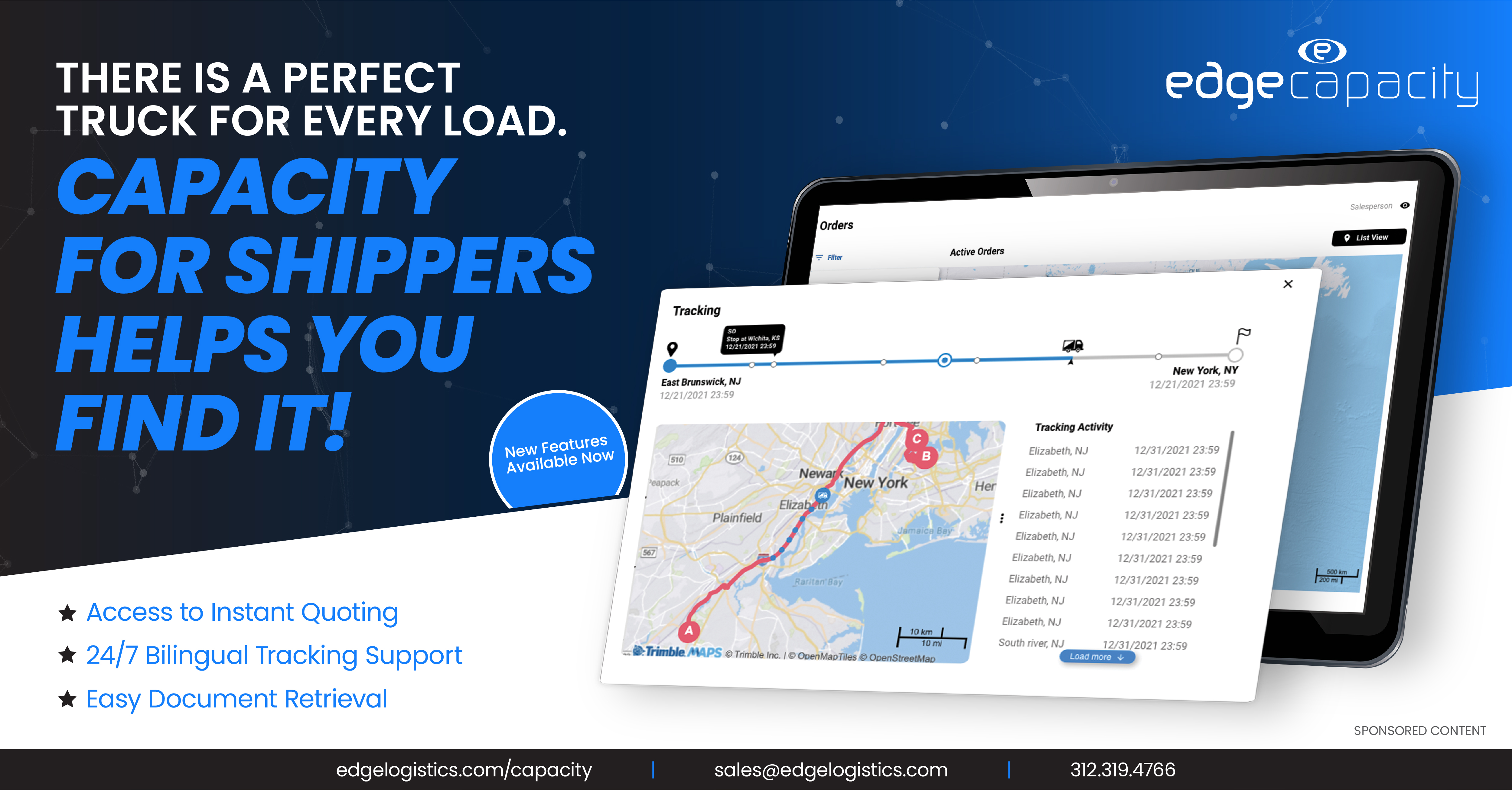 In the volatile world of freight shipping, hope is not a strategy, and excuses are no defense for failing to meet customer expectations for on-time deliveries. Whether moving goods across town, coast to coast, or anywhere in between, you must find capacity that fits your exact needs and often at a moment's notice. That hasn't been easy — until now. There is a perfect truck for every load, and Edge Logistics' new CAPACITY for Shippers platform helps you find it.
This blog introduces CAPACITY for Shippers and explains how this accessible, easy-to-use freight-matching platform bridges the gap between shippers and carriers from a technology, financial, workflow, and compliance perspective. You will also learn how this game-changing technology's unprecedented functionality and transparency will help solve the toughest shipping challenges so you can focus on customers and grow the business.
Turning Potential Adversaries Into Advantage-Driven Partners
It's a tale as old as time and the basis that drives economies: Manufacturers have always had goods to sell and move; transportation carriers have the vehicles needed to deliver shipments to customers. Though often seemingly adversarial, it's two sides of the same coin striving to meet customer expectations. Neither side makes money without the other, but finding the right match has never been easy.
Traditionally, it has been a time-consuming, labor-intensive effort requiring endless phone calls, email exchanges, and tracking through spreadsheets. In a world that moves at the speed of technology, carriers and shippers alike must rely on innovative solutions to survive and thrive.
Edge Logistics launched its proprietary CAPACITY freight-matching platform in 2020 to help Edge carriers leverage private brokers' boards to bid and book loads seamlessly. Now, Edge has expanded CAPACITY to bring more functionality and transparency to the shipping side.
Why You Need This Robust Technology
You don't have time to hunt down the best suitable carriers and optimal rates. CAPACITY for Shippers uses proprietary artificial intelligence, deep machine learning, and predictive analytics to find and present the best potential matches. With CAPACITY for Shippers, you can:
Access 10,000 trained and vetted Edge carriers to actively participate in your transportation network.
Efficiently match your loads to the best carriers nationwide in the preferred lanes in a matter of seconds.
Receive and accept contract or spot bids instantaneously via email, SMS, or push notifications.
Reduce or eliminate missed or late deliveries by tracking shipments every step of the way from the point of origin through final delivery using hyper-accurate GPS technology.
Access all paperwork associated with a shipment, including all billing statements and the all-important proof of delivery (POD) confirmation.
Communicate and share information with your carriers seamlessly. CAPACITY for Shippers provides two-way integration with your existing transportation management system or other platforms through EDI, API, AS2, VAN, FTP, and more.
With CAPACITY eliminate deadhead or empty miles to reduce carbon emissions.
With its simple-to-use interface, CAPACITY now helps streamline the shipper's operations, giving them more time to focus on their customers.
Get Familiar with CAPACITY for Shippers
CAPACITY for Shippers has four main screens — Dashboard. Quotes, Orders, and Delivered — each designed to provide shippers and customers with the details of each shipment.
As you would expect, the Dashboard provides a high-level overview of shipping activities. You can see the following at a glance.
Statistics
A customizable filter allows you to see the following details by week, month, or year:
Number of delivered shipments

Number of in-transit shipments

Number of upcoming shipments

Quote counts

Tracking Percentage
Week Events
You can view details of specific drop offs and pickups scheduled for any day.
Request Quote
Clicking this button allows you to instantly start the process once you fill in the appropriate information.
The Load Entry pop-up window is where you fill in details regarding shipment type (dedicated or spot), the equipment needed (reefer, dry van, etc.), type of commodity and its weight, and any special shipping instructions.
You then toggle to the Shipping screen, where you fill in the lane information: the origin city and ZIP Code, pickup date, schedule stops along the way, the destination city and ZIP Code, and arrival date.
Once you click on Request Quote, CAPACITY's proprietary algorithms and deep learning models work to find the best match for your needs.
Pending Quotes
This area shows instantaneous rates submitted by carriers. You can accept or reject each one with a simple click.
Once you submit a quote, you can see the status on your My Quotes screen. You can search by Quote ID or Equipment type, city of origin or destination, or date range. You can also request a quote and see pending quotes on this screen. Clicking on any pending quote reveals details about that shipment. You can also see a complete history of accepted and rejected quotes.
This screen shows a GPS map of the United States that shows shippers and customers the real-time location of all their active shipments. You can see where a truck is by highlighting the lane or hovering over the pin location marker. This helps identify not only the exact location with a timestamp but also potential delays. Best of all, you can access this information independently without contacting a support desk via email or phone.
Track freight from nationwide locations in real-time via GPS. All in-transit shipments will appear on a map of the U.S., with each route highlighted and a pin indicating the shipment's current location. Hovering over a pin provides high-level details; clicking on it opens a window with additional information about the load.
Once an order is marked as delivered in CAPACITY for Shippers, it moves to the Delivered Orders screen. You can click on any order to reveal details and easily access the secure retrieval of documents associated with that shipment, including proof of delivery (POD) notifications.
Discover the Game-Changing Power of CAPACITY for Shippers
Our carriers have experienced the value of our CAPACITY freight-matching platform for years. Now, shippers can do the same by relying on this proprietary technology to source the proper carrier partners and lanes to determine the perfect truck for every load instantaneously. Our algorithms solve the inevitable challenges that face every shipper to get your freight moving. Now, more than ever, shippers and carriers can unite in their shared quest to deliver on time and meet the most demanding customer expectations. Schedule a demo today to learn more about CAPACITY for Shippers. Read the full press release here.
About the Author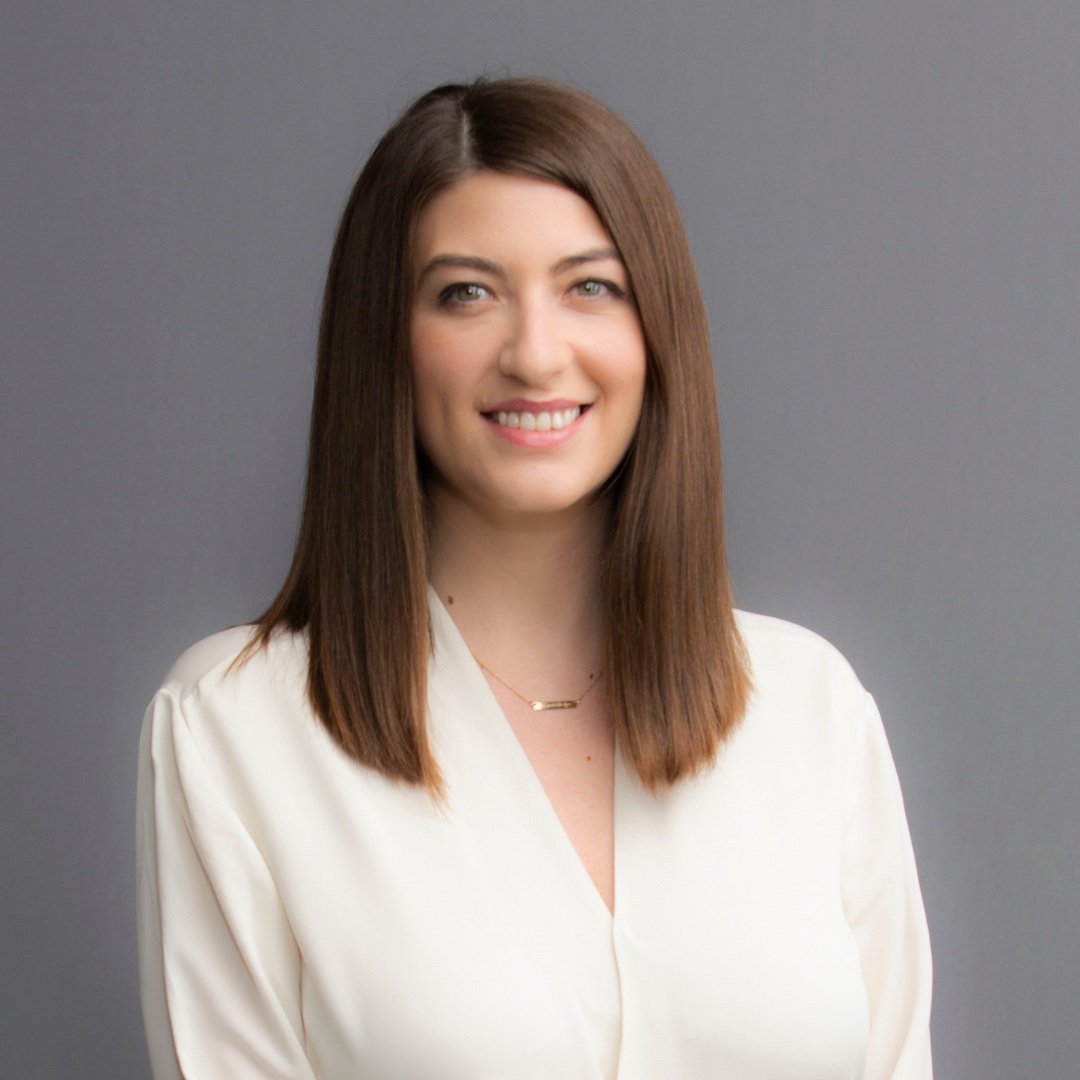 Pamela Nebiu
Pamela is the Senior Marketing Manager at Edge Logistics. She has a Bachelors of Arts from DePaul University in Public Relations and Advertising with a minor in Photography. Pamela is responsible for overseeing advertising, marketing, press, and social media related to Edge.