Industry Leaders Take Notice As Edge Takes Home Awards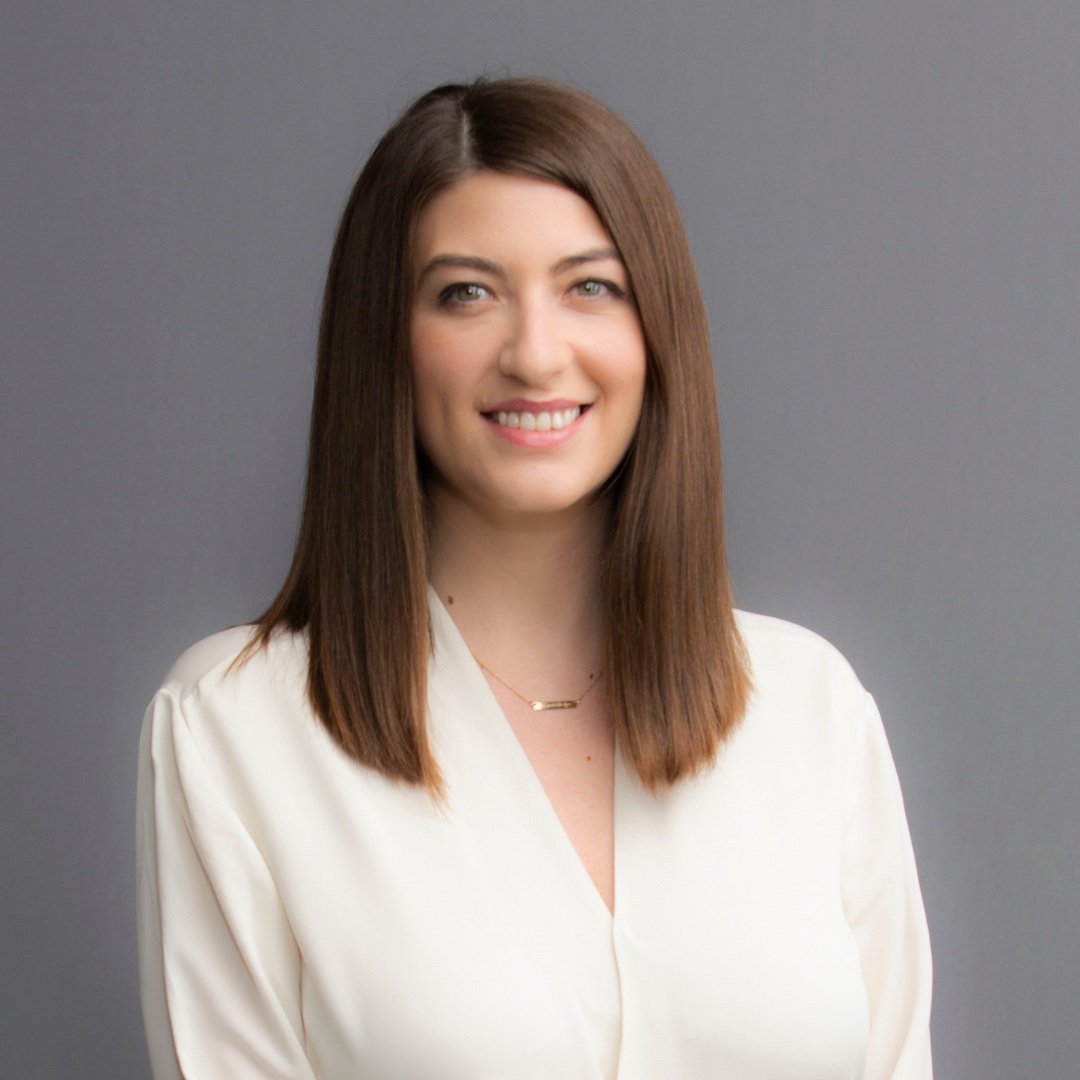 Pamela Nebiu
March 14, 2023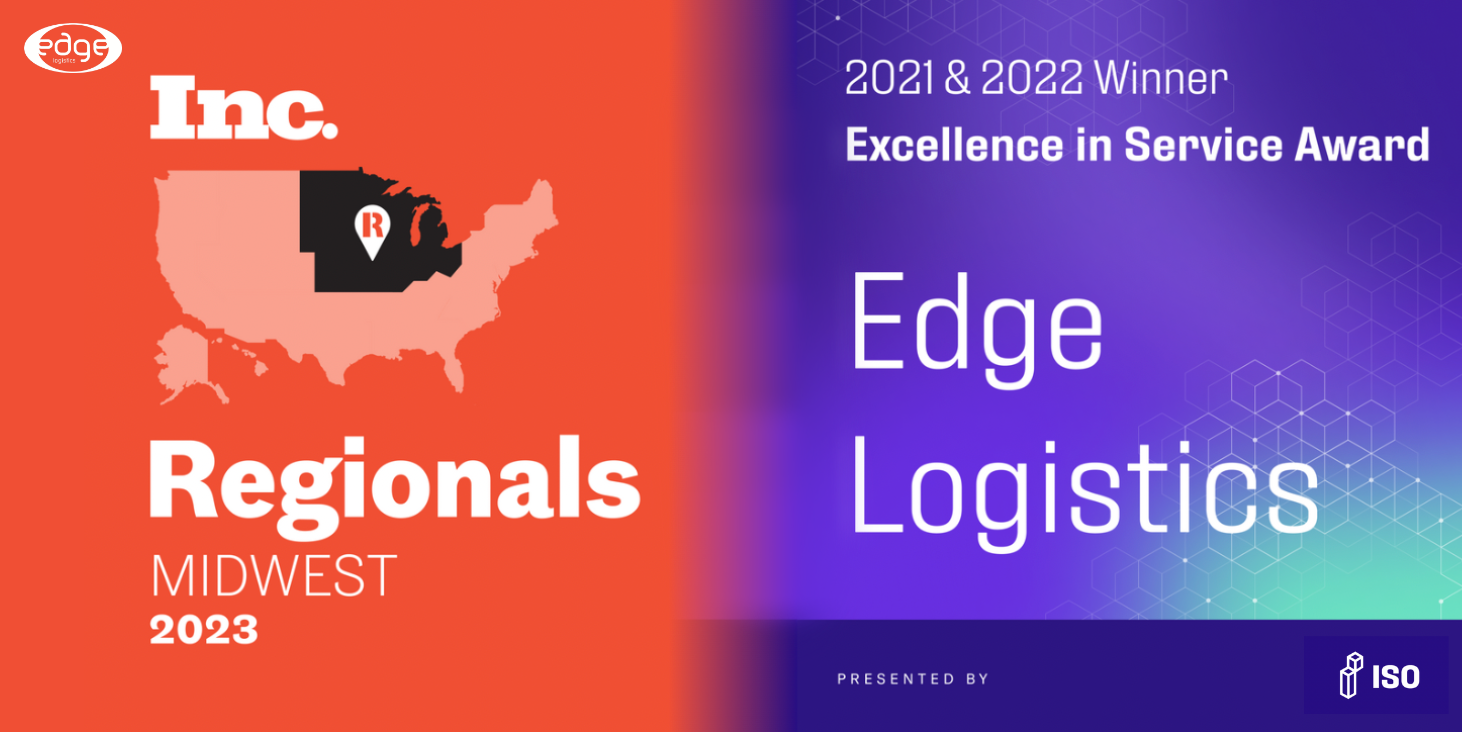 Labor shortages. Volatile, up-and-down fuel prices. Fluctuating rates. The continuing pandemic. The transportation industry faced myriad challenges in 2022, testing the limits of logistics professionals like never before. In the face of these obstacles,
Edge Logistics
stood tall, pursuing excellence while providing shippers with unprecedented access to tech-enabled transportation capacity and expertise. Edge Logistics, one of the Midwest's fastest-growing companies, was recently rewarded for its resilience by two prestigious awards: Edge was rewarded a coveted spot as an
Inc Regionals Midwest
honoree for 2023, as well as an awardee of the prestigious
ISO Excellence in Service Award
. This blog will highlight more on the honor and how Edge continues bridging gaps along supply chains to provide ground-breaking solutions to handle disruptions.
Edge's Place on INC 5000 Demonstrates Commitment to Service and Growth
Inc. Magazine
, a publication dedicated to promoting innovative companies and entrepreneurs, annually unveils its list of the Midwest Region's fastest growth rates among private small businesses. This year's fourth annual list honors fast-growing companies bringing rapid growth to their regions throughout the United States. The Midwest has long been known for producing blue-collar, hard-working employees, so Edge Logistics' headquarters in Chicago is an apt fit.
Edge came in at No. 91 among Midwest Companies, highlighting businesses based in 12 states: Iowa, Illinois, Indiana, Kansas, Michigan, Minnesota, Missouri, North Dakota, Nebraska, Ohio, South Dakota, and Wisconsin.
Edge and the other honorees combined to create 22,750 new jobs from 2019-21 while providing a median revenue growth rate of 160 percent. Inc. Magazine, which reaches over 25 million readers monthly, originally started the Inc. 500 in 1982 before growing the list to 5,000 to increase awareness for small businesses further. Edge Logistics also made the Inc. Magazine Midwest list in 2021 and has received Inc. 5000 honors yearly since 2018. All honorees from the Midwest, Northeast, Mid-Atlantic, Southeast, Southwest, Rocky Mountain, and Pacific regions will be listed in the March 7 issue of Inc. Magazine.
A Repeat Win Helps Edge Stand Out in Prestigious ISO Awards
Inc. wasn't the only organization that took notice of Edge's stand-out performance in 2023. Isometric Technologies, a leading cloud-hosted, single source of truth built to manage and improve carrier performance, recently announced Edge as the winner of the software provider's prestigious Excellence in Service Award.
The award shows Edge Logsitic's continued commitment to providing customers with top-tier transportation performance, using a combination of innovation and experience to provide shippers with unparalleled logistics.
The
ISO Excellence in Service
award is selected using data-driven analysis of aggregated and anonymized core KPI metrics as measured by ISO, as well as engagement rates with ISO's groundbreaking transportation visibility platform.
A Multiple Award-Winning Performance in Challenging Times
Edge Logistics' award-winning performance came in the face of
countless obstacles
in the transportation industry last year. Edge was able to answer the call as logistics companies tried to overcome daunting challenges such as fluctuating demand for capacity (first high, then low), ongoing labor shortages (including drivers and warehouse workers), and equipment shortages. And don't forget the runaway inflation, increased freight costs, and delays brought on by global strife. These issues forced companies to innovate to explore new strategies to satisfy their goals while staying ahead of the competition. Edge stood out on behalf of its clientele in 2022, producing
innovative solutions
that helped its partners remain on course.
With Innovative Solutions, Edge Delivers Top-Tier Performance
By utilizing technology, Edge reduces communication obstacles between shippers and carriers, enabling logistics experts to discover the options that meet their requirements. Edge's award-winning proprietary software,
Capacity for Shippers
, is especially valuable in working with existing transportation management systems to help shippers and carriers connect. The software supports load booking and carrier onboarding processes and eliminates manual labor inefficiencies while developing capacity density for shippers and carriers. The Capacity platform allows seamless integration to deliver real-time help with data analytics, visibility, notifications, alerts, and compliance. With
complete transparency,
Edge is ready to help its partners and customers with 24/7 supply chain support to optimize efficiency for all involved.
Superior Performance Relies on Supply Chain Collaboration
Edge Logistics works with industry leaders to provide solutions that make the supply chain more efficient. Collaborating with partners helps Edge deliver value to carriers and customers.
Carriers love working
with Edge's Capacity, with one saying, "it's a one-stop shop" to fulfill all their needs. By collaborating and working closely with its partners, Edge delivers consistently superior performance to ensure success from end-to-end along the supply chain. To navigate the obstacle-filled logistics landscape of recent years, teamwork is needed to function at peak efficiency.
For Edge Logistics, an Award-Worthy Year is Just the Beginning
Edge Logistics was founded in 2014 and has been racking up awards ever since. Started in Brooklyn and now headquartered in downtown Chicago with additional offices in Detroit, Phoenix, and Colombia, Edge has become a familiar name on Inc. Magazine's list of top-growing small businesses and ISO's list of industry leaders, as well as
countless other awards
, and is looking to continue its triumphs in 2023. Recent years have tested logistics companies like never before, but with multiple awards to show for a difficult year, the transportation professionals at Edge Logistics demonstrated that even the most challenging logistics environments can be conquered when you
Love the Freight.
Edge Logistics' experts are ready to help you gain more power of your capacity, so
request
a
quote
to find out how it can assist you in producing a more efficient supply chain.
About the Author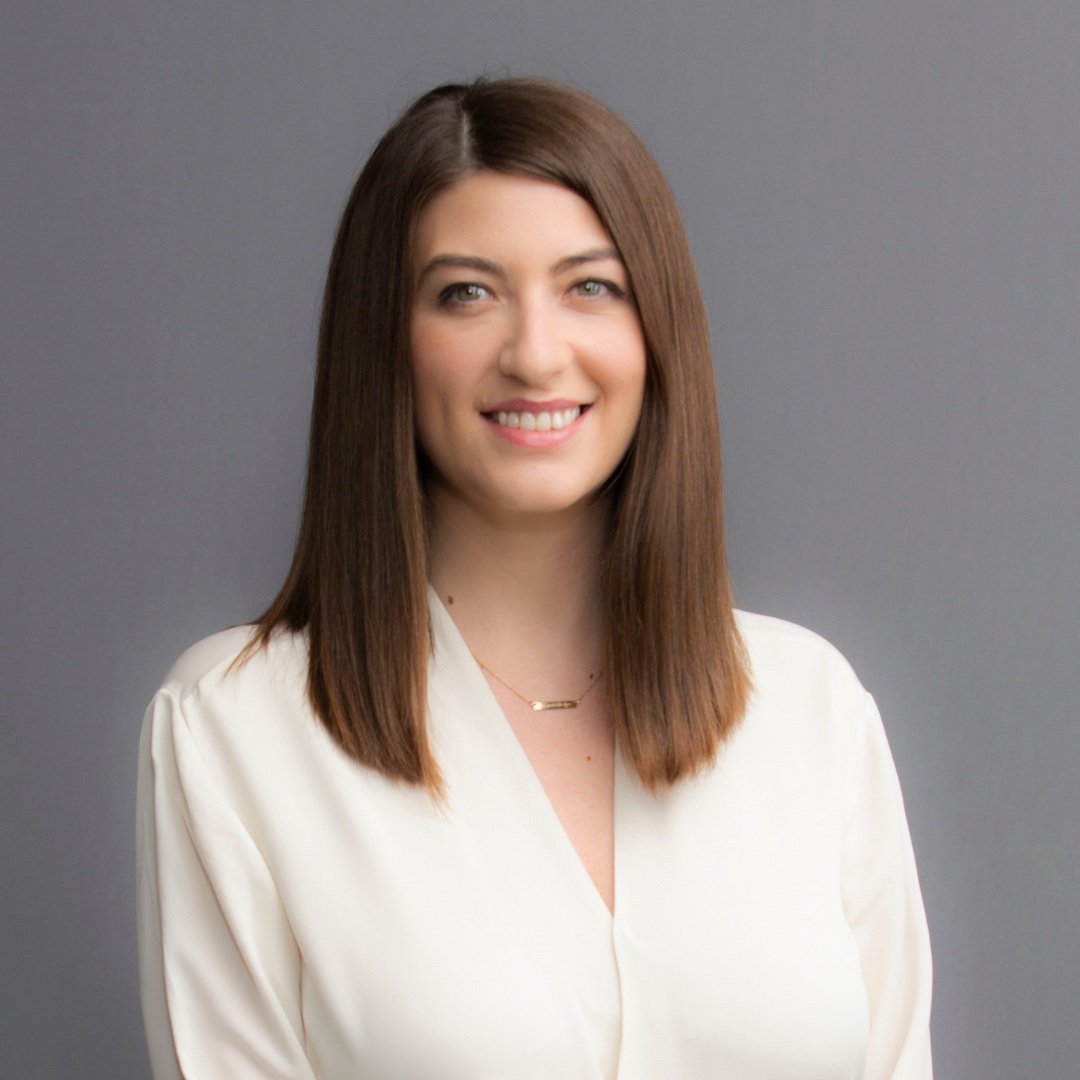 Pamela Nebiu
Pamela is the Senior Marketing Manager at Edge Logistics. She has a Bachelors of Arts from DePaul University in Public Relations and Advertising with a minor in Photography. Pamela is responsible for overseeing advertising, marketing, press, and social media related to Edge.