Meet our Vice President of Personnel Development, Dan Militello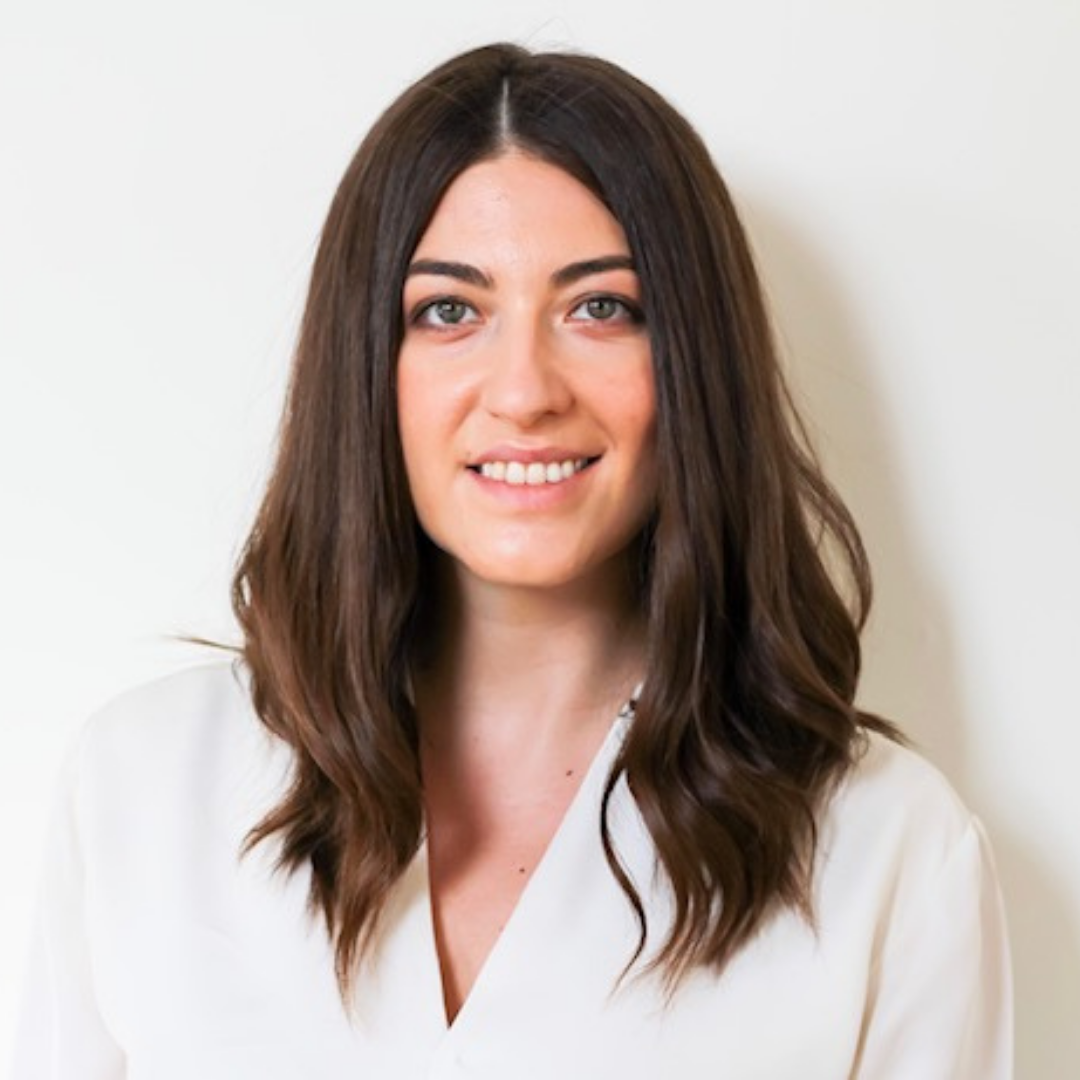 Pamela Nebiu
June 14, 2021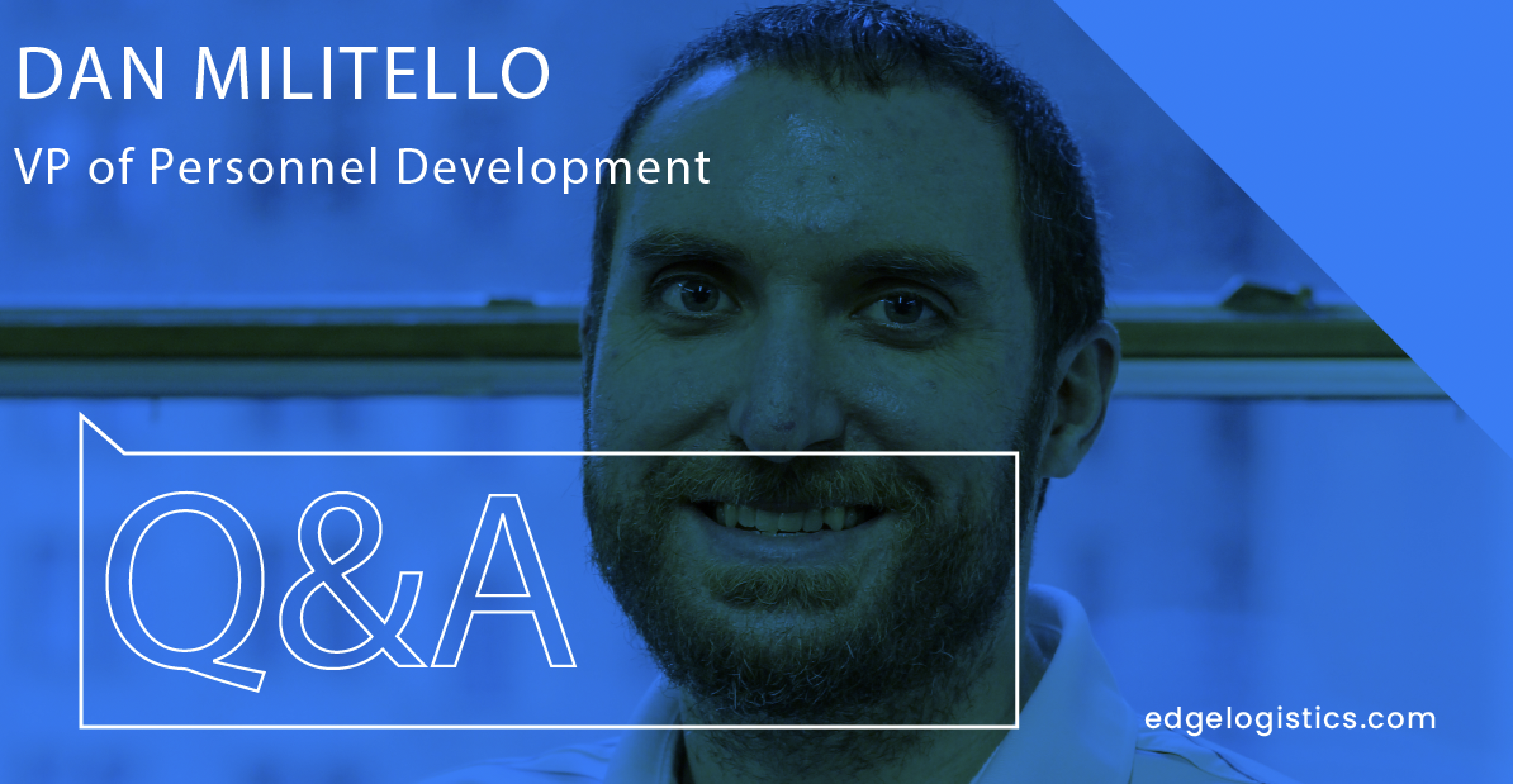 A Q&A WITH VICE PRESIDENT OF PERSONNEL DEVELOPMENT, DAN MILITELLO
Edge Logistics would not be possible without our hardworking and innovative staff. We sat down with Dan Militello, Vice President of Personnel Development, to learn more about his role at Edge and how he stays inspired through out his day.
How did you learn about Edge Logistics?
After taking a few months off, I reached out to a recruiter and was able to convey what I was looking for in my next venture. Luckily, he replied with, "I've got someone you need to meet." I was able to connect with Will a few times and several days later... begun my journey with this great company.
What is an average day in your role look like?
My role revolves a lot around staying connected, teaching, and getting creative. I want to make sure everyone in the organization has the knowledge, resources, and confidence to perform at a high level. As everyone knows by now in our Zoom-centric society these days, that can be very challenging to do in different offices, time zones, and continents! I rely on recurring meetings daily and getting involved in the trenches to make sure everyone from Customer Sales to Tracking is growing and improving every day. Lately with the volume spike looming this summer, I've had the opportunity to spend a lot of time with the Carrier Sales team…and it's been bringing me back to my glory days!
What keeps you and your team motivated?
I love to learn and I love sales. With so much experience and the wealth of resources we have around us, I've worked to hone my craft and drive successful results. Being able to share those experiences with others, and in turn see them do the same to make the company better is incredibly validating. Also, making money is great!
What do you like to do outside of work?
I really love to travel and eat. Exploring new cities and countries and indulging in their food and culture is the absolute dream to me. When I'm not planning my next trip, you can find me on any patio enjoying a beverage and soaking in some rays or out on the golf course - likely hacking my way to a 95.
What do you love about working at Edge?
Many start-ups have no clue what they are doing or are in the wrong business. With larger corporations, it's their way or the highway. At Edge, the possibilities are endless. I want everyone to know how rare and exciting an opportunity that is. Working together, we can really scale quickly and seriously raise some eyebrows doing it. I feel incredibly luckily to work with such imaginative, driven, and loyal people.
About the Author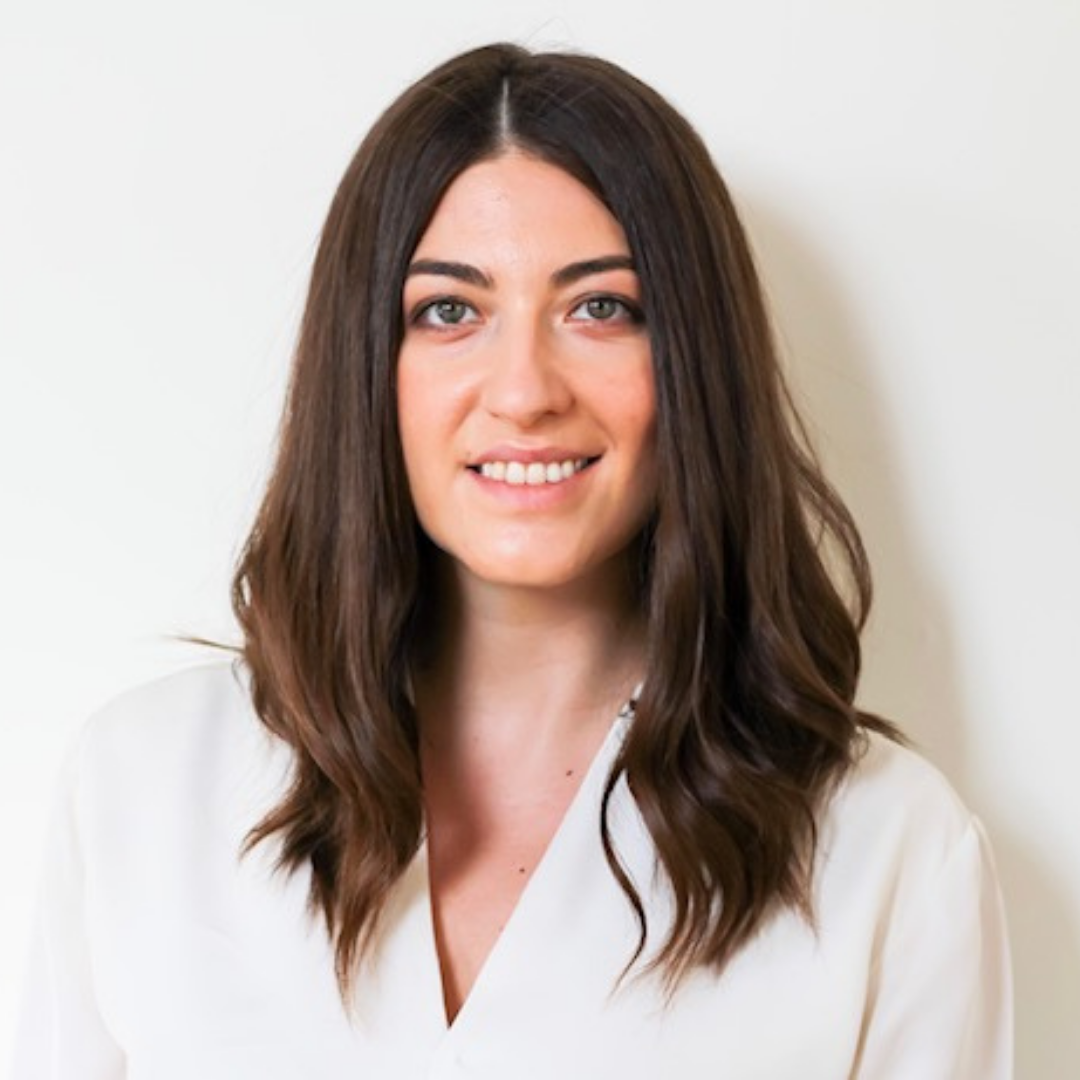 Pamela Nebiu
Pamela is the Marketing Manager at Edge Logistics. She has a Bachelors of Arts from DePaul University in Public Relations and Advertising with a minor in Photography.