Edge Logistics Embraces the Push for Sustainability & Other Freight Market Trends in 2023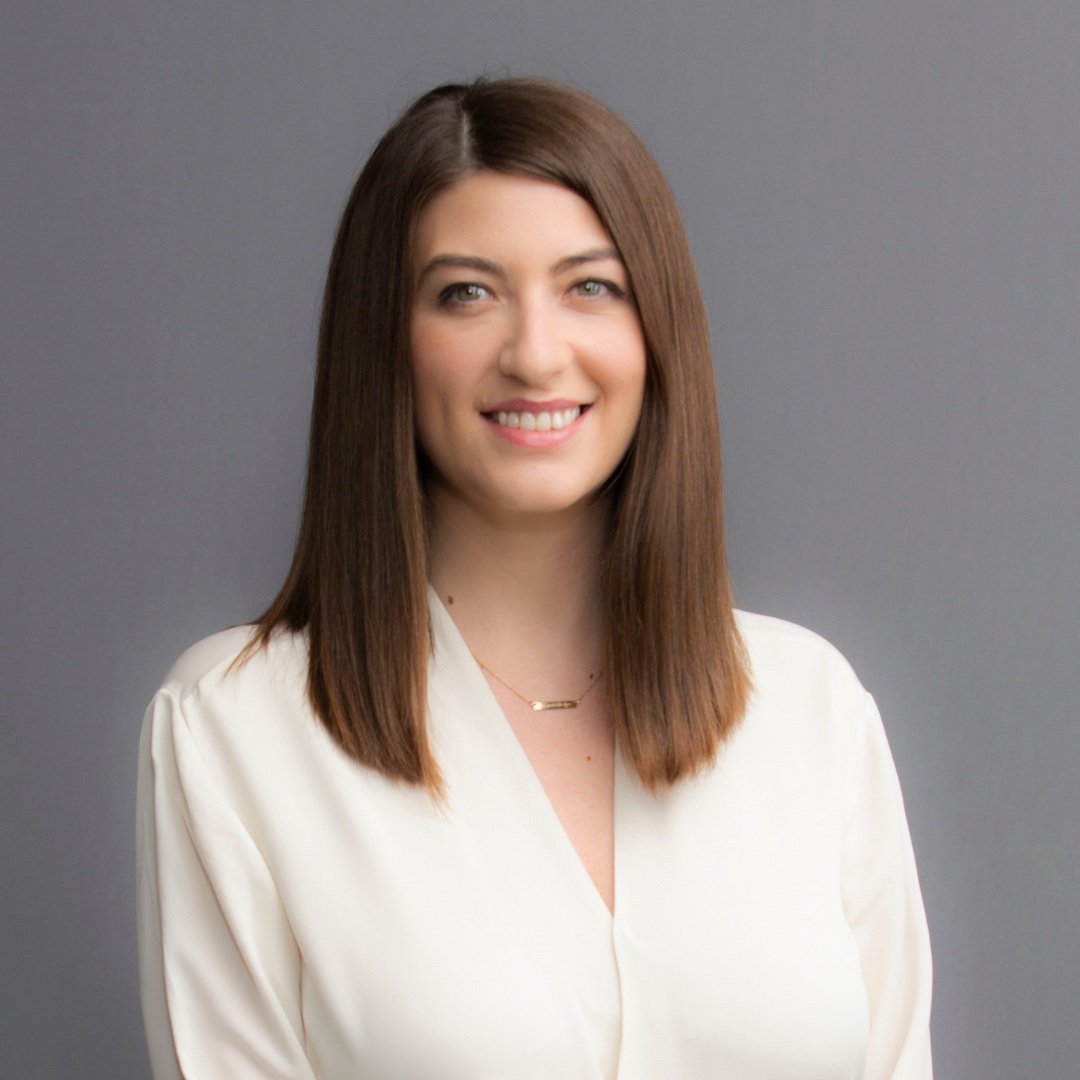 Pamela Nebiu
January 17, 2023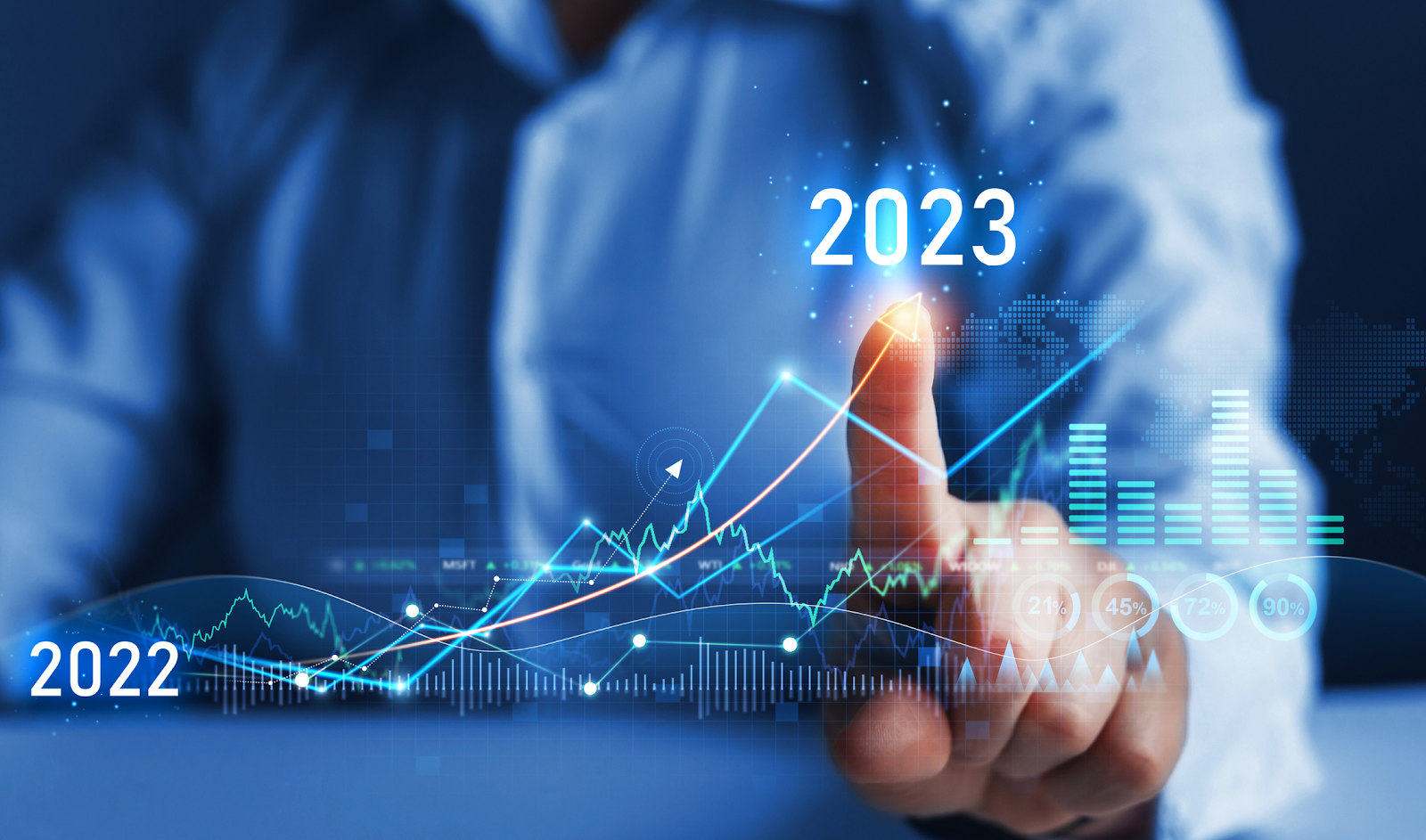 The freight market saw tremendous changes in 2022 and looks no different going into the truckload market in 2023. The trucking industry witnessed ups and downs, impacting development and production. In dealing with regular change, we have seen
technology becoming an essential component
of how work is performed by enabling better forecasting and rapid exception management.
In 2023, expect more market disruption as rapid change continues across the freight market in line with capacity challenges, production variability, and customer demands.
A Look Back at the 2022 Truckload Market
It has been a wild ride from demand changes to new industry developments. 2022 began with high demand and low capacity as retailers wanted to stock up and meet new consumer demand post-COVID. In a market that had seen multiple trucking companies close due to the pandemic, the market was short thousands of trucks, causing per-mile rates to explode.
With stocking levels met, the economy cooled due to high inflation rates and Federal Reserve Bank interest rate increases. Consumers decreased spending as fuel prices ate into their wallets while increasing the cost of trucking services. The demand for trucking started to fall, but the costs rose tremendously for carriers.
Even with high fuel prices, reduced trucking demand caused spot rates to decline as carrier capacity was easier to secure. By mid-December 2022, dry van rates
averaged $2.41 per mile
versus
$3.10 per mile in January 2022
. Despite summer fears that spot rate declines might indicate a return to pandemic-level activity,
holiday sales grew by 7.6%
, spot prices stabilized, and dry van settled close to its five-year average.
Truck driver unemployment rates fell dramatically after massive job losses at the pandemic's peak. With many unemployed trucker drivers not returning to the profession, fleets were left with an unprecedented shortage of drivers.
Ending 2022, consumers continue to show a preference for the consumption of services over goods as the experience economy has exploded from the post-pandemic preference for purchases of goods. We are leaving 2022 with slowly softening inflation, but diesel prices remain high, averaging a retail price of
$5.26/gallon in November 2022
.
With China now experiencing the brunt of COVID-19 after ending lockdowns, expectations for a recession of some size, potential rapid declines in new housing starts, and the possibility for inflation to get close to 3% by the end of 2023, it can be said that the freight market 2023 will continue to be "wonky" throughout the year.
2023 Truckload Market Trends To Know
An interesting year is ahead of us, and many things are possible. The trucking market has some headwinds in front of it, with a nationwide recession the most significant potential factor. While the likelihood of a recession is high, consumer spending has remained resilient, and the labor market has continued to grow. If anything, it can be said that COVID-19 disconnected every market metric.
Fear of a dramatic economic drop is very likely unfounded. A recession could be tremendously mild and quickly recovered from as inflation continues to fall and the Federal Reserve signals an end to rate increases. But then, this economic environment continues to defy all expectations.
Truckload Volume Expectations
Falling spot rates throughout the end of 2022 show a slowing truckload market, attributable to goods normalization and new consumer buying patterns. National outbound tender rejections, the rate at which truckload carriers reject tendered shipments,
reached a very low 5.05% in the fall of 2022
, a rate not seen since May 2020, signaling carriers were accepting all the freight they could get.
In November, over
70% of carriers and brokers
expected spot rates to hit their floor in the first half of 2023. Considering the rate trends of the last two months of 2022, this is likely the case.
These numbers are conflicting, as the first indicates excess capacity, and the second represents some equilibrium. The most significant variable for capacity going into 2023 is housing starts, but inflation relief could compensate with upticks in other purchases if new home construction falls.
An additional consideration is the ability of fleets to grow to match capacity needs. The ongoing driver shortage has the potential to worsen as the average driver age increases resulting in retirements outpacing new entrants to trucking schools. Many companies are reducing equipment purchases due to their need for drivers.
With all metrics, demographic, and economic factors considered, capacity would be expected to tighten substantially by mid-2023, reflected in rising spot rates.
Spot vs. Contract Rate Expectations
2022 saw a tremendous disconnect between spot and contract rates as spot rates entered a deflationary cycle. Rates had a
spread of 66 cents in October
versus a historical spread of 18 cents. Shippers have expected the 2023 bid season as a way to reduce their transportation spend, pressuring carriers that invested in new capacity in 2022.
The difference between spot and contract rates is that spot rates represent current market dynamics, whereas contract rates are forward-looking and less volatile.
Where spot rates seem to have reached their floor, and trucking companies must now account for higher costs related to drivers and fuel, ACT Research President and Senior Analyst Kenny Veith expects contract rates to decline about 14%. As spot rates enter a mid-year inflationary cycle, the gap between the two will revert close to average.
Other Truckload & Freight Market Trends
Other trends will play significant roles in continuing to transform the truckload market this year and potentially take us into more uncharted territory. Here are a few to look for.
Technological advancement
Tech is essential for those competing for capacity and wanting to control the variability that comes with moving freight. Every year has seen increased tech functionality and disruption, and 2023 will be no exception.
2023 will be the year when those behind the tech adoption curve finally catch up or fail as the companies that handed everyone else the competitive edge. Corporate offices and the truck themselves will see growth in deploying smart technologies. Ultimately, every company will acquiesce to the need for total freight visibility and collaboration to stay competitive or become irrelevant.
Surviving in a market filled with such dramatic ups and downs requires scale, and many trucking companies will likely find themselves looking to combine with others in 2023. At scale, they will be better able to advance technologically, afford the higher costs of trucks, and attract drivers.
Expanding geographically and across services will also offer the ability to move resources as needed to market segments producing the best returns at the time. Most importantly, the scale will allow them to survive until market conditions become more favorable in mid-to-late 2023.
The inability to attract the necessary talent to fill the void of drivers demands higher rates of pay for drivers and more favorable working conditions required by younger workers. Where other industries have given into wage pressure, trucking is yet to do so at the level needed to attract new drivers while more and more older drivers leave the industry. Trucking has a youth problem, and this is the year to address it.
Persistently high fuel costs
Fuel costs might back off slightly but should be expected to remain high, driving many trucking companies to focus on innovation to compensate. Innovation might include electric trucks for shorter routes or more significant investments into route optimization and preventing deadheading. Initially, the capital investment required for new trucks will be untenable for many companies. Still, the later year rebound in spot rates could make leasing very attractive when accounting for the operational savings.
E-commerce has seen some recent challenges reflected by Amazon's layoff of 11,000 employees. The attraction of spending on the experience economy has also brought many consumers back to brick-and-mortar shopping as they get out more.
Whereas others predict a further rise in E-commerce over 2023, we disagree. Brick-and-mortar sales growth has outpaced E-commerce throughout 2022 by blending retail models with E-commerce. In 2021, shoppers spent
11% more time and money in retail stores than in 2020
, and those numbers continue to grow. Gen Z spends more time shopping in stores than online because they prefer the experience. More than likely, the need to move inventory back to many stores will prompt growth in LTL shipping.
Factories return to the US
China has been an unreliable source with its COVID problems and looks to continue down this path for the next year, prompting a resurgence in US manufacturing. The CHIPs Act and other domestic manufacturing pressures will increase the need for trucking even should housing starts to decline.
A housing decline should be only temporary as any expectation of late 2023 Federal Reserve rate decreases will push down interest rates on home loans beyond the expected reduction, starting to re-inflate a market that is tremendously below inventory demands.
2023: The Year of Sustainability, Carbon Offsets
Edge Logistics is leading a crucial market trend of advancing sustainability, resulting in ethical services and cost savings for its partners. With the ability to measure the carbon emissions of every load via API, provide high-level reporting, and tailor the correct KPIs, Edge offsets capabilities toward industry compliance and tax savings.
Edge is partnering with
Cloverly
, a technology platform designed explicitly for carbon footprint measurement and offsetting. The API-enabled platform allows Edge to exceed our customer needs for emissions reduction, cost savings, and industry-leading innovation.
To establish realistic sustainability goals, you must understand your carbon footprint and its impact on climate change. Through the Edge Logistics Sustainability Dashboard, you can:
Easily calculate how much carbon each shipment emits.

See the full picture of their carbon footprint.

Understand previous carbon emissions and use that information in planning.

Through the marketplace, compare and purchase high-quality offsets that best meet your needs.
Through the Edge Logistics Shipping Portal/Interface, you can:
Seamlessly offset your carbon emissions.

Understand your carbon footprint and offset your emissions from where you manage your shipments.

Allow any shipment to have a carbon-neutral option

Purchase offsets on demand or go "sustainable" with Edge Logistics and set your account to "always green."
Benefits of Sustainable Shipping
Staying ahead of the regulatory curve and competition will bring many benefits to your company, investors, and customers. Greater sustainability in shipping will help you:
Reduce your organization's overall carbon impact quickly — particularly in the areas of shipping and procuring materials.

Acquire new customers and increase brand awareness.

Bring sustainability into your customer experience, engaging them at scale to help them advance their own sustainability initiatives.

Strengthen your brand's position as a company that cares about the environment and demonstrates an unwavering commitment to sustainability throughout the customer journey.
The Value of a Tech-Driven 3PL In Any Market
Edge Logistics is ahead of the curve in using tech to optimize routes, save money, provide total visibility, and secure capacity. We are defined by:
An industry-leading tech stack:

Years of uncertainty have been met with a full tech stack that provides end-to-end solutions. Our tech stack is built upon the tech that fits our overall model and is fully integrated and customized to produce optimal results.

CAPACITY for Shippers:

Our proprietary platform matches your freight needs to the perfect truck within a moment's notice. The once tedious and time-consuming process of freight matching is over. Find optimal rates and suitable carriers immediately.

Highway Partnership:

Double brokering is a scourge that can cost shippers and brokers financially and cause a loss of freight visibility. The industry's reputation has been negatively impacted as a result. Edge's partnership with Highway eliminates double booking through instant verification that we book through legitimate sources.

Awards:

Edge Logistics is one of the industry's most awarded 3PLs and software providers, receiving awards for Top Software by Food Logistics and consistently named to the FreightTech Top 100, to name a few.
About the Author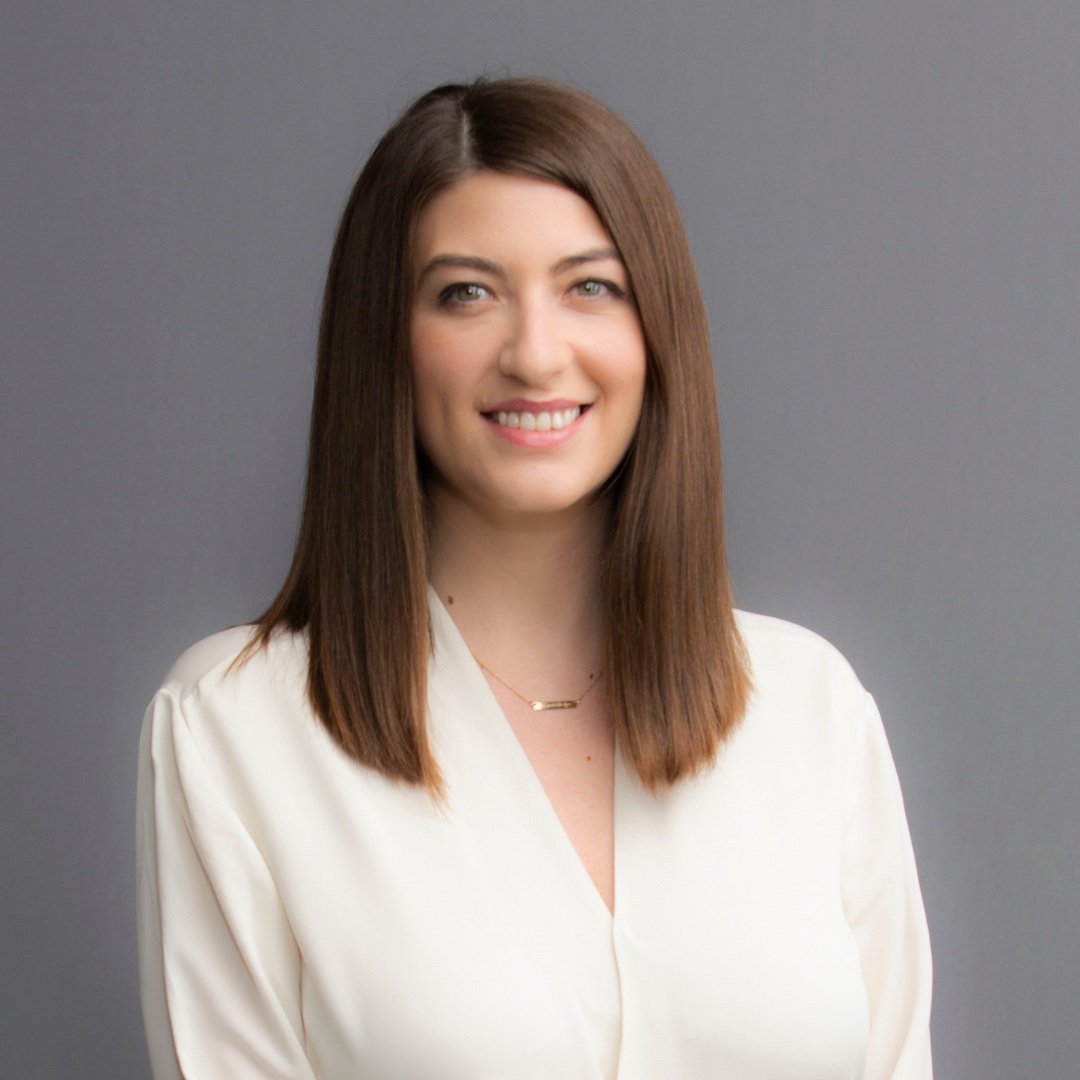 Pamela Nebiu
Pamela is the Senior Marketing Manager at Edge Logistics. She has a Bachelors of Arts from DePaul University in Public Relations and Advertising with a minor in Photography. Pamela is responsible for overseeing advertising, marketing, press, and social media related to Edge.