Edge Logistics Achieves Ranking on INC 5000 List for 4th Consecutive Year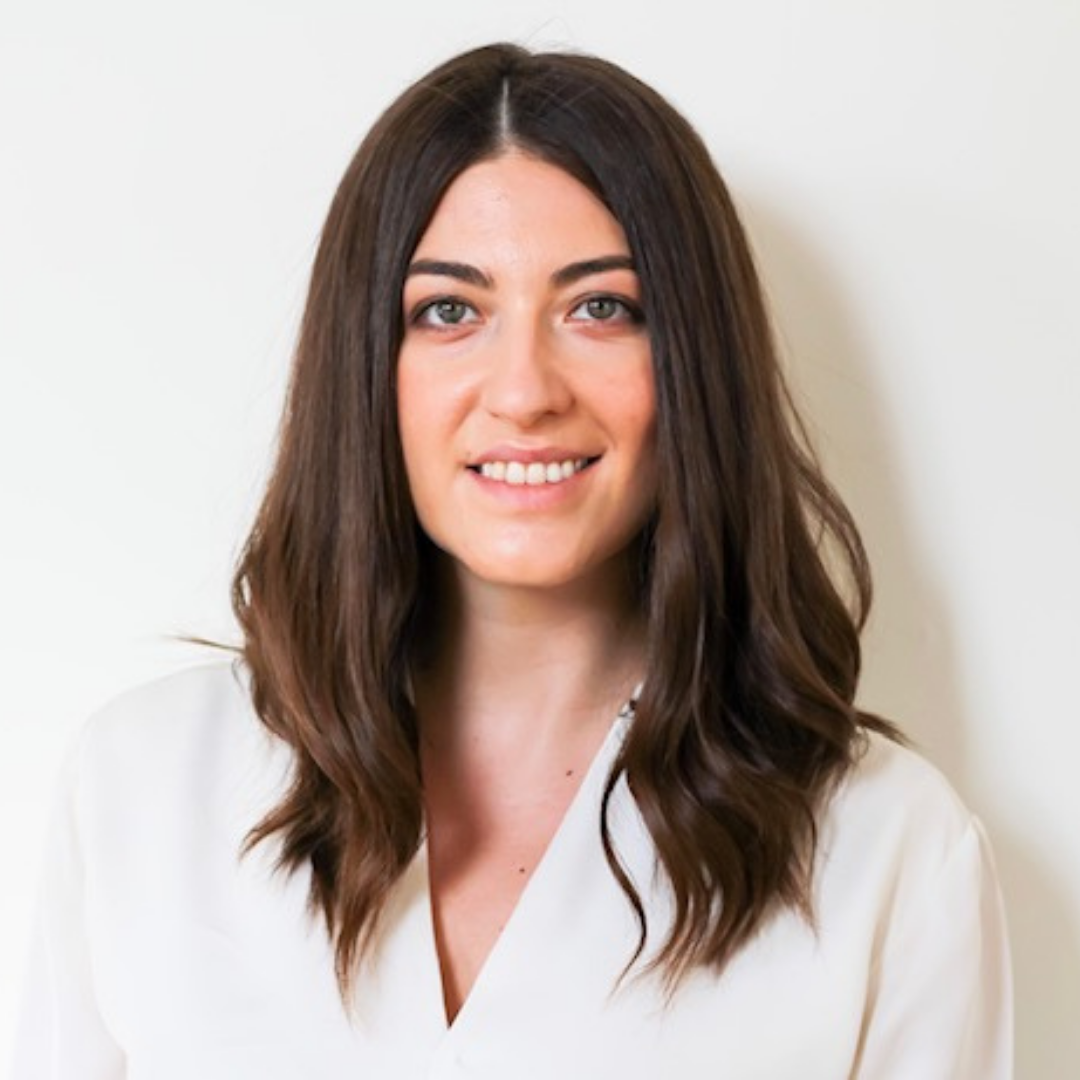 Pamela Nebiu
August 17, 2021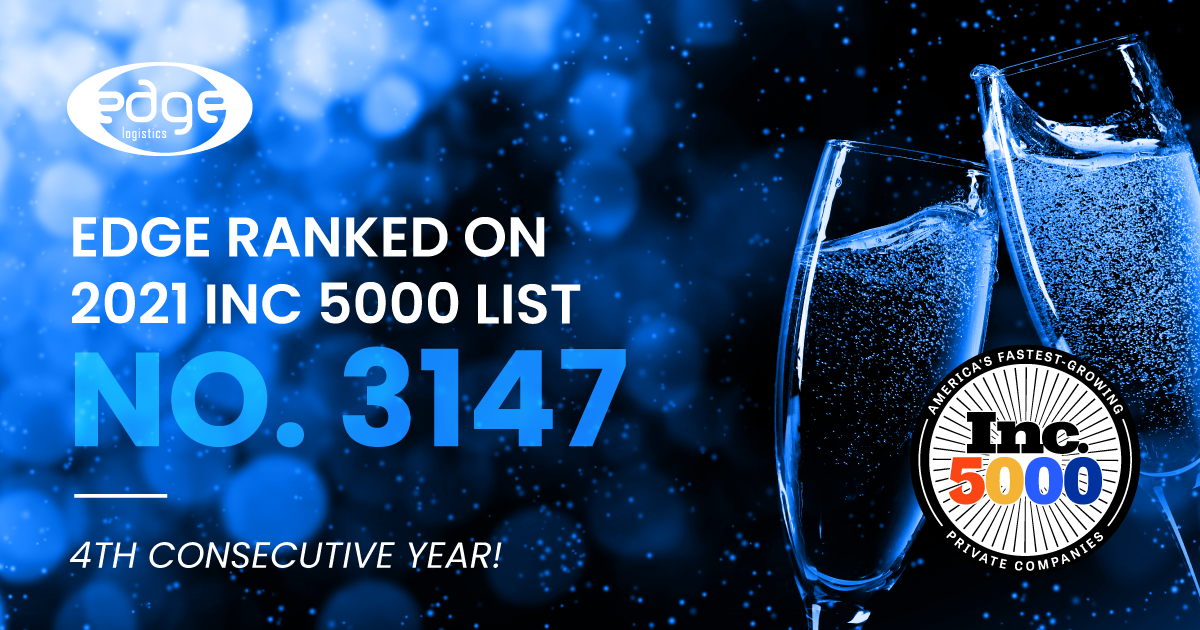 Record-shattering growth secures Edge Logistics' space on the 2021 INC 5000 which continues record-breaking trend over growth the past five years that fell just shy of 700%. Edge Logistics has once again been named to the INC 5000 list for the fourth consecutive year ranking at #3147, indicating growth that outpaced 1,853 other included companies in this year's list.
The INC 5000 is an annual compendium of the 5000 fastest-growing private companies in America. These companies represented more than $209.8 billion in total revenue in 2020, accounting for 582,764 jobs. This year it accounts for 248 billion in total revenue and 2,563,592 jobs. For context, Edge Logistics anticipates revenues for 2021 to surpass $120 million, and combined with the record-setting growth of Capacity in 2020, it will be interesting to see exactly where the final figure lands. Most importantly, the top Inc 5000 companies are not simply ranked according to gross revenue, but rather they are ranked by the gross revenue average for the past three years.
Edge Logistics' ranking indicates continuous growth patterns and expansion among its customer base — including shippers and carriers alike. "We faced unprecedented challenges with the COVID-19 pandemic which forced a change in our operations and business model. We were able to add to our team as most companies were forced to terminate or furlough their employees. Consistent communication with all parties – our carriers, our shippers and our employees– has been a key piece in reassuring everyone that all initiatives put in place during these uncertain times are designed with the greater good in mind," said Jordan Lanyi, COO of Edge Logistics. "We saw a growth in our revenue by 34% year over year and we continue to add to our customer count. All of this would not be possible without our tremendous employees who never missed a step."
This recognition also reflects the Edge's ongoing efforts to :
Maintain a strong focus on customer satisfaction
Apply data to manage by exception
Avoid rework by properly training team members from the onset
Leverage best practices to create a profitable, expanding company footprint
Consistent innovation on the latest tech


"The INC 5000 list is a true accomplishment for any company, but to receive the honor for the fourth year in a row sheds more light on the growth of Edge Logistics than I could have imagined," said William Kerr, President of Edge Logistics. "We have worked tirelessly to bring a better strategy to logistics management through the continued use of our CAPACITY app and our dedicated team. We are humbled by this recognition and hope it will fuel the motors of our team members to continue the fight toward a better, world-class logistics experience."
Kerr's thoughts on the value of CAPACITY herald the continued digital transformation of the industry. As technology startups arise and carriers look for ways to reduce redundancies in transportation, companies such as Edge that produce meaningful improvements ― such as the CAPACITY app or a strategic hiring and training process for team members ― will be best equipped to serve the future needs of logistics. That distinction is what sets Edge Logistics apart, giving rise to the past, current and future inclusion on the INC 5000 list. We look forward to what comes next.
About the Author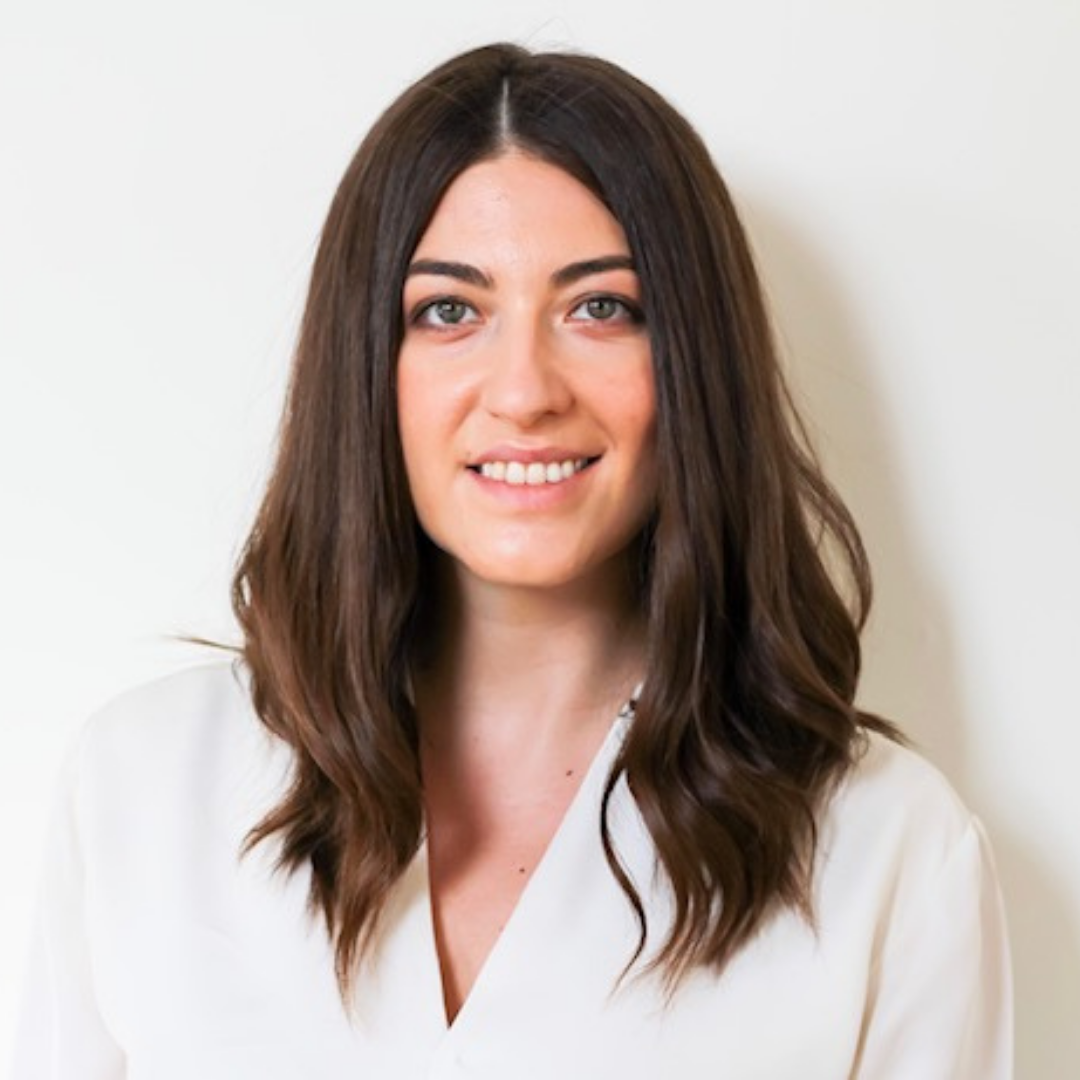 Pamela Nebiu
Pamela is the Marketing Manager at Edge Logistics. She has a Bachelors of Arts from DePaul University in Public Relations and Advertising with a minor in Photography. Pamela is responsible for overseeing advertising, marketing, press, and social media related to Edge.